Thanks to Handpicked for You® founding member Willoway Nurseries for sharing the following content.
Handpicked for You® Roses
The Handpicked for You® trustmark features some of the best plants in the industry. We work hard to make sure that the plants meet our trial criteria for your garden success!
Time to stop and smell the roses! Roses are recognized by almost everyone as a symbol of love and passion. Roses are heart-stopping beautiful to the eye and are bound to stir up attention to your garden or patio. The new varieties are easy to grow and offer so much color to the garden. One of the best new roses we are offering with the Handpicked for You® endorsement is "Miracle on the Hudson". The plant was named to honor the heroic crew and passengers of Flight 1549. The incident came to be known as the "Miracle on the Hudson.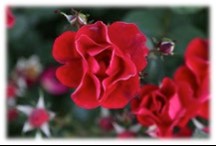 This plant offers award winning performance and meets the Handpicked for You® criteria for garden success. It was awarded the George & Edith Vanderbilt Award for Most Outstanding Rose. This beautiful rose also took the top spot in three additional categories: the Chauncey Beadle Award for Best Shrub Rose; the William Cecil Award for Best Growth Habit; and the Lord Burleigh Award for Most Disease Resistant. Biltmore's Rose Garden since 2011 has been home to the tough two-year trial process in which more than 90 varieties from growers and breeders worldwide are judged.
Handpicked for You® is always looking for the best new introductions. We will be doing trials on new roses this year in the First Look trial program. These plants offer many great attributes and we think that they deserve a place in the trial process. The plant evaluation process provides the facts needed to give them the final go-ahead for which plants receive the coveted Handpicked for You® trustmark.
Click on the links below to see all certified plants and to find a retailer near you!