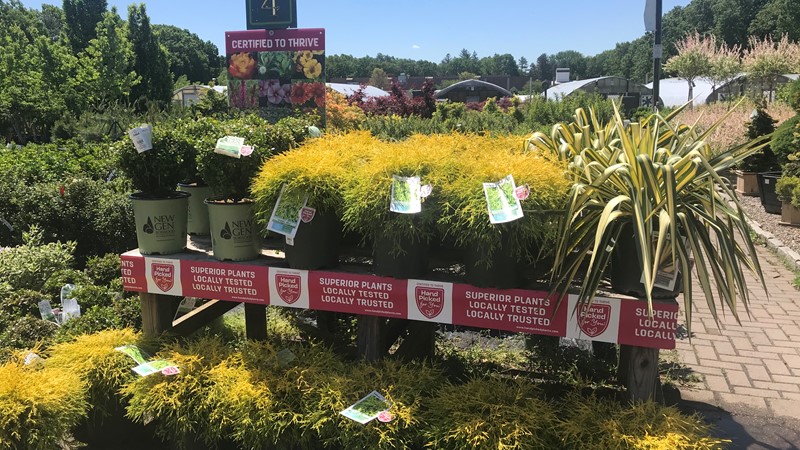 From Danny Gouge of Willoway Nurseries, Inc.
How exciting spring is almost here! Soon we will be able to get outside and begin to enjoy the fresh air, our gardens, and patios. Consumers will be in the garden centers, and most will want to solve a specific issue or will be looking for some color. Next, they will try to navigate the selection of plants and will be looking for the best value and opportunity for success. How will you capture those sales and provide the plants and information they are looking for when they visit you?  

I could give specific plants to look at, but the list is extensive and growing! It is better to talk about how you are presenting the offerings as a package that is easy to shop for and colorful. We have a solution for garden centers as well as consumers to help them make easy buying decisions that will give them the best opportunity for success. The plants in the Handpicked for You® list have been tested to give the results, solve solutions, all while providing seasonal color. 

The plants offer the value for the money for your customers, making you the go-to place for them for future purchases. SynRG® growers collaborate with plant breeders from around the world to test and evaluate new plants, intending to award only the best tested and most trusted new plants with the Handpicked for You® trustmark. We work together as a team to support you and provide the plants you need to be successful. 


Next, I am sure that you have customers that have specific areas, and they are looking for a solution to their problem. Many are having staff issues so why not make it easy to shop with a WorryFree® display? 

WorryFree® plants have been bred with your landscape success in mind. We offer fantastic new plants from top breeders offering color, performance, and excitement!  

Each WorryFree® plant addresses specific problems and challenges in the landscape, allowing you to spend less time worrying and more time enjoying your garden! These plants are not just problem solvers, but they also offer new and exciting plants with color, texture, and seasonal appeal. It checks all the boxes for what consumers are looking for when they shop. 

Want to learn more? Our sales teams are ready to help you get started and become a part of our community to collaborate and grow together. 
Pictured at top: 16 Acres Handpicked for You® Display