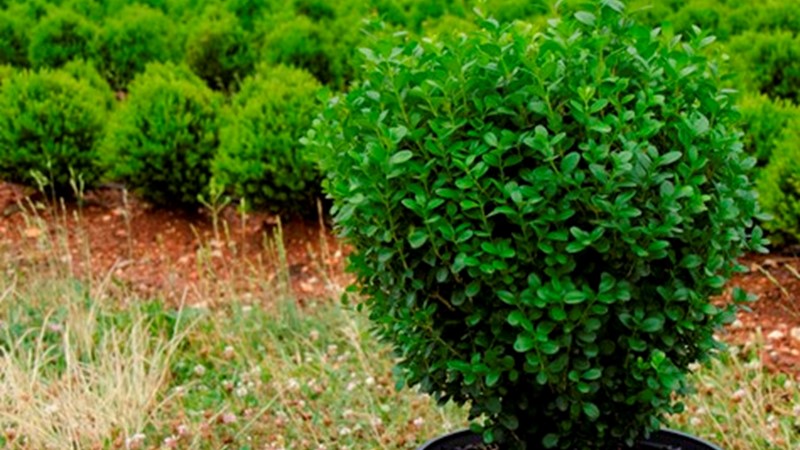 Thank you to Danny Gouge with Willoway Nurseries for this content.
Pictured above: NewGen Freedom® Boxwood
Nothing quite sets the tone for the upcoming growing season like new plants! The SynRG® growers of Overdevest Nurseries, Prides Corner Farms, Saunders Brothers, Sheridan Nurseries, and Willoway Nurseries have had the opportunity to showcase these new plants over the years. Through feedback and trials, we can provide new plants that are not only innovative but look fantastic. Whether it be the trusted Tried and True, or the brand-new First Look, you can find numerous plants that will surely please. As the upcoming season approaches, we are excited to offer these plants and allow you to maximize your gardening power this upcoming year
To earn the Handpicked For You® certification, plants must prove their worth and showcase their excellence. In shorter terms, these are the best of the best. Plant growers, breeders, and independent retailers all work together to make your next project flourish. Through numerous trials, these plants are ready to make an immediate impact for 2021!
With so many exciting offerings, it is difficult to narrow it down to just a few to talk about. However, we want to highlight a few woodies that certainly deserve some recognition for the upcoming season. We know that you are just as excited for these plants as we are, so let us look at a few different plants available that you will want to stick around for!
Though introduced in 2020, NewGen™ Boxwoods are back and ready to prove they deserve to be at the top of the boxwood category. This new generation of plants has excelled and proved itself through years of observations, trialing, and research. Both NewGen™ Freedom® and Independence® have a high tolerance to Boxwood Blight and Boxwood Leaf miner. Not only are they able to resist the diseases that have plagued boxwoods in the United States for years, but they grow great and look incredible. Saunders Genetics, LLC has been hard at work perfecting these Boxwoods and making sure they are the new standard for hardiness and appearance. Without a doubt, NewGen™ Freedom® and Independence® are the clear choices as some of the best new Boxwoods on the market right now.
Is there a possibility you want an evergreen shrub that is versatile, hardy, and low maintenance? Well, Thuja Junior Giant is ready to meet and exceed those needs. Just like the entrusted Green Giant, Junior Giant still has the dark green foliage but stands at a smaller height. Perfect for smaller spaces, it can fit in those difficult spots and still create a hedge that gives you the privacy you desire. The best part? Not only is it deer resistant, but it is a low maintenance option that needs less trimming. This allows you to keep it at the desired height with ease. With the ability to grow in zones 5-8, it is a hardy option that will withstand harsh environments. This plant helps accent the other plants in the collection such as WorryFree® Crimson Cutie® Barberry and beautiful ornamental grasses that are sterile, give beauty, and help deliver a solution for your designs.
Still searching for more interesting plants to satisfy your landscaping needs? SynRG® has a great group of First Look plants that are sure to make your next project even more eye-catching. These are new for the season, so get ready to start envisioning them in your landscape. We will go through a few examples so you can see what we are so excited about!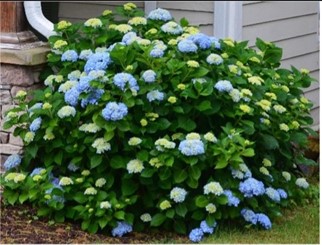 First, the Rock 'n Roll hydrangea has come onto the scene and is ready to make a big splash. Yes, there are plenty of different varieties of hydrangea; however, this is something that will surely make you take a second look. A Dr. Dirr selection, Rock 'n Roll is ready to be the superstar in your garden. Its sturdy stems support the bountiful pink and blue blooms which are what make it truly unique. The dark green foliage makes these blooms pop even more. If you love Twist-n-Shout®, then Rock 'n Roll is going to be a perfect sidekick. It is everything you loved in Twist-n-Shout® except it is a mophead. It is quick to form flower buds, making it a phenomenal sight. As it is a rebloomer, it has a fantastic second showing later in the summer. It is a low-maintenance option that provides beautiful, long blooms of color.
Besides hydrangeas, First Look has so many plant selections from top breeders with bountiful blooms that will not only attract your attention, but also the likes of birds, butterflies, and bees. These plant selections offer the color that starts to show in the spring and carries into the fall.
I hope you are ready and excited for these new woody plants that are ready to take 2021 by storm. SynRG® and its growers have been working hard to make sure you can feature these plants this year in your landscaping. These plants are fantastic and certainly bring excitement to the upcoming season, but we are just getting started on the new and exciting plants we have to offer. Give your SynRG® grower a call and get ready to start this season off with some exciting new plants!